Yesterday, 27th September, 2020, we held our first Intergenerational Dialogue (IGD) in Nalugala village, Entebbe municipality whose theme was " empowering girls and young women realise their Sexual Reproductive Health and Rights in a positive and supportive society"
The main topic of discussion was: when should young people have access to SRHR information? what kind of information needs to be accessed? from who can they get such information from? and why this information is helpful in reducing child marriages and early unions.
The event brought all together Entebbe leaders, parents and young people, the moslem, the Catholic and Anglican religious leaders, women and youth councillors , youth chairpersons, the mayor, parents, health workers, the police,the sub county leaders, and headteachers.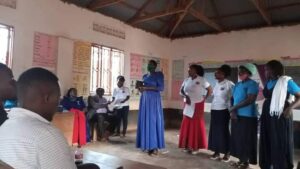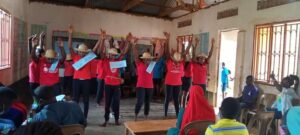 Local leaders and parents managed to raise shs. 1.3m to support our Economic empowerment work . As an organization, we will work with the local women council leaders to start hairdressing training for the girls and young mothers in addition to the MDD & tailoring training and board games that we launched last month at our Resilient Safe Space in Nalugala.
We also partnered with Gift me Project to have both parents and young people trained in making reusable sanitary pads.